From runway samples to limited edition runs of past favourites, each month Anna Popovich will be bringing back selected pieces from our archive...
...So for May we've brought back one of our best sellers, the Raimunda dress. We thought it would be perfect for summer parties and weddings. And in all honesty, after a year (or two's) sabbatical, we missed it!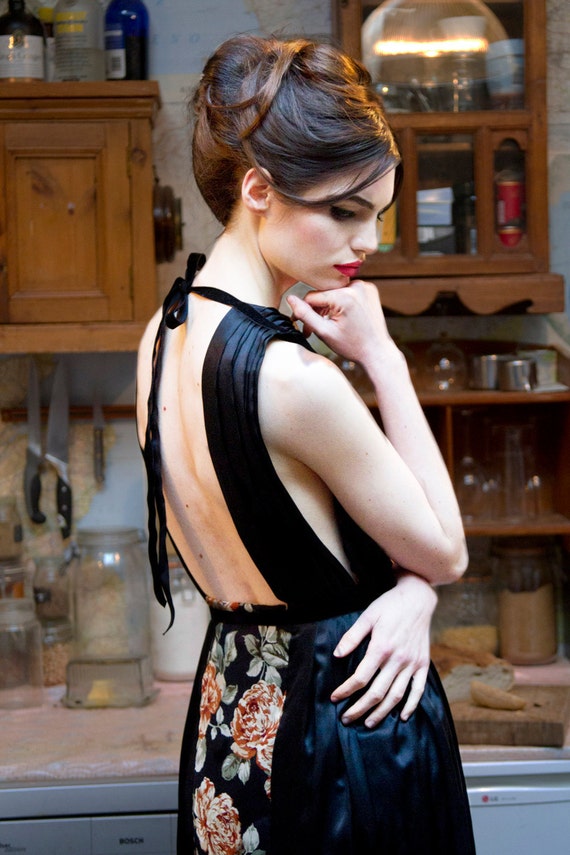 From the front a high necked apron with a 1950s hourglass silhouette created by the addition of hand draped panels either side. So far so prim. Turn it around and you'll see the the black velvet 'apron strings' tied at the neck and the wearers back exposed to the waist. At the sides the drapes form a deep v-also to the waist. Oo la la!
The idea for this design came about while watching Penelope Cruz's portrayal of subverted housewife Raimunda in Almodovar's Volver.
Our Raimunda's black draped sections are made from 100% black silk satin, the apron section from 100% floral silk chiffon (backed with black silk, so entirely opaque). Raimunda comes with a matching black velvet ribbon belt with corset hook clasp and will have you feeling subduedly sexy for your special occasion.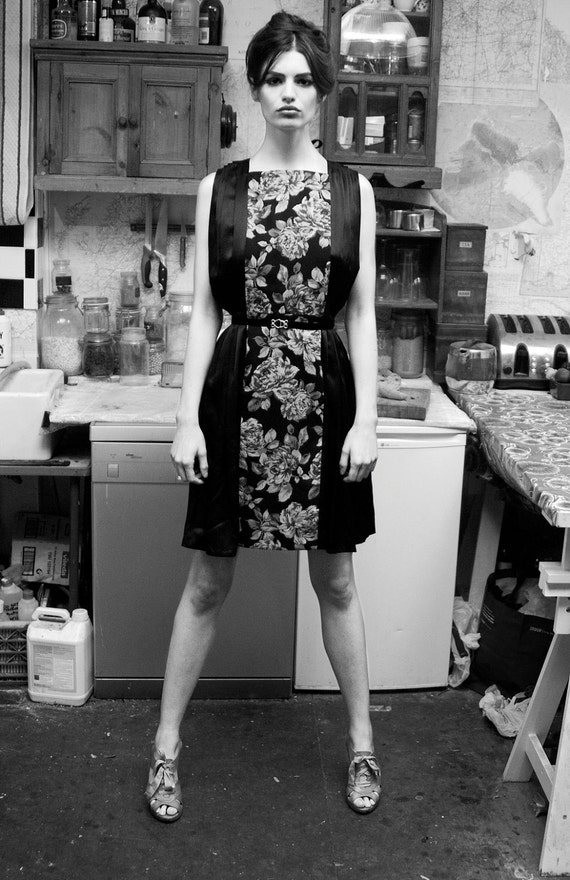 Raimunda is available From The Achive, selling at £160 with free worldwide delivery.
For more details please visit our shop.
Anna and Emily x